Together for Mental Health
Your Donation Will Make a Difference in McKean County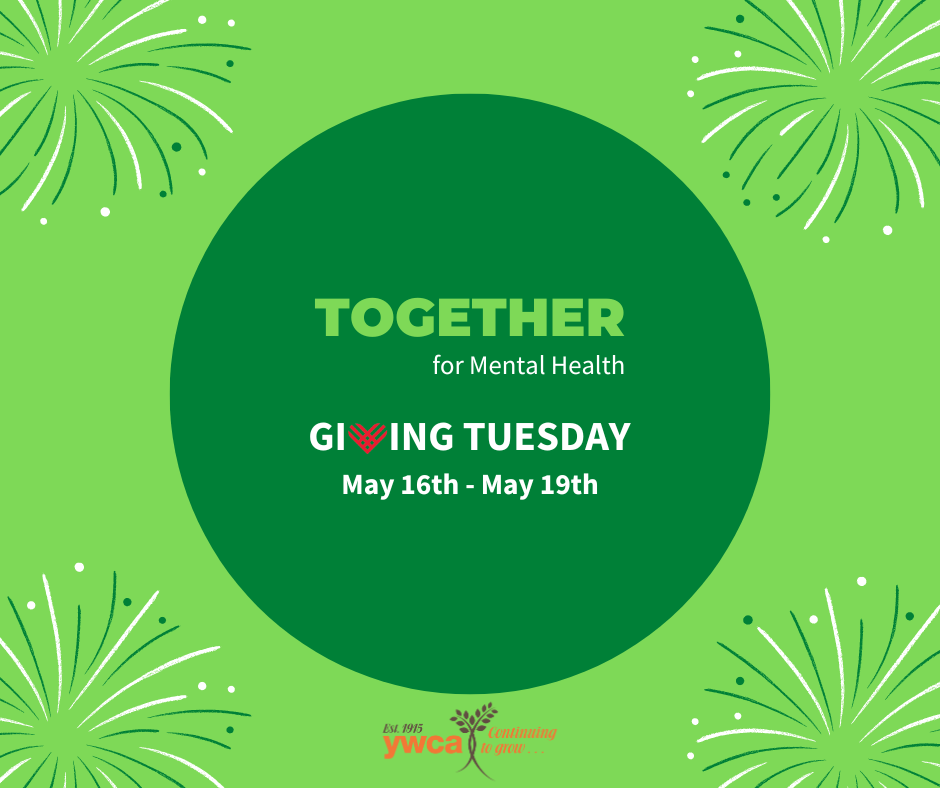 May is Mental Health Awareness Month
May is recognized as Mental Health Awareness Month to raise awareness about the importance of mental health and to help reduce the stigma surrounding mental health conditions. It's a time to promote mental wellness, support those who are struggling, and encourage people to seek help when they need it. Let's prioritize our mental health and work towards a world where everyone has access to the care and support they need. Give a donation using the form on this page.
Your Support Helps People Like Amanda
Despite living with debilitating mental illness for decades, Amanda is able to maintain her independence thanks to the YWCA's Mental Health, Developmental Disabilities Program.
With daily visits from program staff, Amanda receives the support she needs to safely take her medication and manage daily chores. She even gets help with grocery shopping and transportation to medical appointments.
Amanda credits the YWCA with helping her through some tough depressive episodes and says, "The staff is fantastic! I love and admire them. They help me so much and are so encouraging."
About the Mental Health, Developmental Disabilities Program
The Mental Health, Developmental Disabilities Program empowers individuals with serious mental health and/or developmental disabilities to develop skills and coping techniques to foster recovery and achieve the maximum level of independence at which they can successfully function.


Medication Monitoring
Individuals are supported to acquire the necessary skills to manage medications and control symptoms that would otherwise put them at risk for inpatient care or restrictive living arrangements. This component is managed by our Program Director, our Clinical Supervisor (a Registered Nurse), and a Consulting Psychiatrist.
Referrals and admission to this program are made through program staff and approved by Community Care Behavioral Health, a managed care company. This service is available 7:00 a.m. – 9:00 p.m. every day of the year for qualified individuals.


Supported Living Services
These services are available for individuals with mental health and/or developmental disabilities and are designed to meet service goals in consultation with the Behavioral Services Unit and support coordinators/case workers.
Services include but are not limited to budgeting and shopping assistance, medical accompaniment, nutrition education, household maintenance support, and life skills assistance.
Referrals may be made through the Behavior Services Unit. YWCA staff can also assist with referrals.


Homemaker Chore
People thrive in clean and safe environments. Some people with mental illness sometimes have trouble keeping up with household chores. We provide cleaning services to ensure a safe living environment.
Please call us for more information or email us at admin@ywcabradford.org.